Looking for a unique wedding bouquet that stands out?  Most brides choose bouquet flowers with the same shade of the motif. Some choose the kind of flowers because of what it means. But modern brides are starting to choose unique bouquet arrangements.
Here are some modern, out-of-the-floral-box wedding bouquets:
Brooch Wedding Bouquet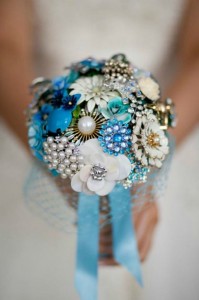 Brooch is a decorative jewelry to be attached to garments with enamel or gematones. With its different shapes and colors from flowers to hearts, it can give a vintage impression to your bridal look or can make you look glittering or bejeweled.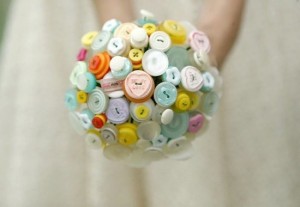 Button Wedding Bouquet
Buttons are simple and colorful items that when mixed with little creativity can become a unique yet beautiful wedding bouquet. This can help you save wedding costs and can make you look sweet and innocent without appearing economical.
Knitted Flower Bouquet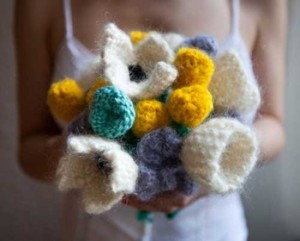 Love knitting and have a knack for it? A Knitted Flower Bouquet is a good idea as you put your skill into advantage. Aside from being budget-friendly, you can save and treasure your bouquet for years.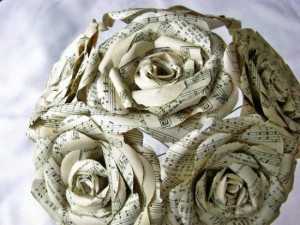 Paper Bouquet
Either your favorite book pages or your favorite musical sheet can be a good Paper Flower Bouquet. It is especially nice if you and your soon-to-be hubby are into books or music. It's really putting your personality into your wedding elements.
These are just few ideas for brides who are adventurous for their most special day. Some of these are even Do-It-Yourself, cheaper and are very easy to make. You can search online for guide on how to make them or where to purchase.
Posted in
Bridal Flowers
,
unique weddings
,
wedding bouquets
,
wedding planning
,
wedding tips
Tags:
waterloo brooch wedding bouquet
,
waterloo button wedding bouquet
,
waterloo do-it-yourself
,
waterloo knitted flower wedding bouquet
,
waterloo paper wedding bouquet
,
waterloo wedding bouquet